We are one of the UK's leading suppliers of quality stone porticos and architectural products.
We offer quality architecture / porticos and a passionate commitment to craftsmanship that comes from our experience as master masons.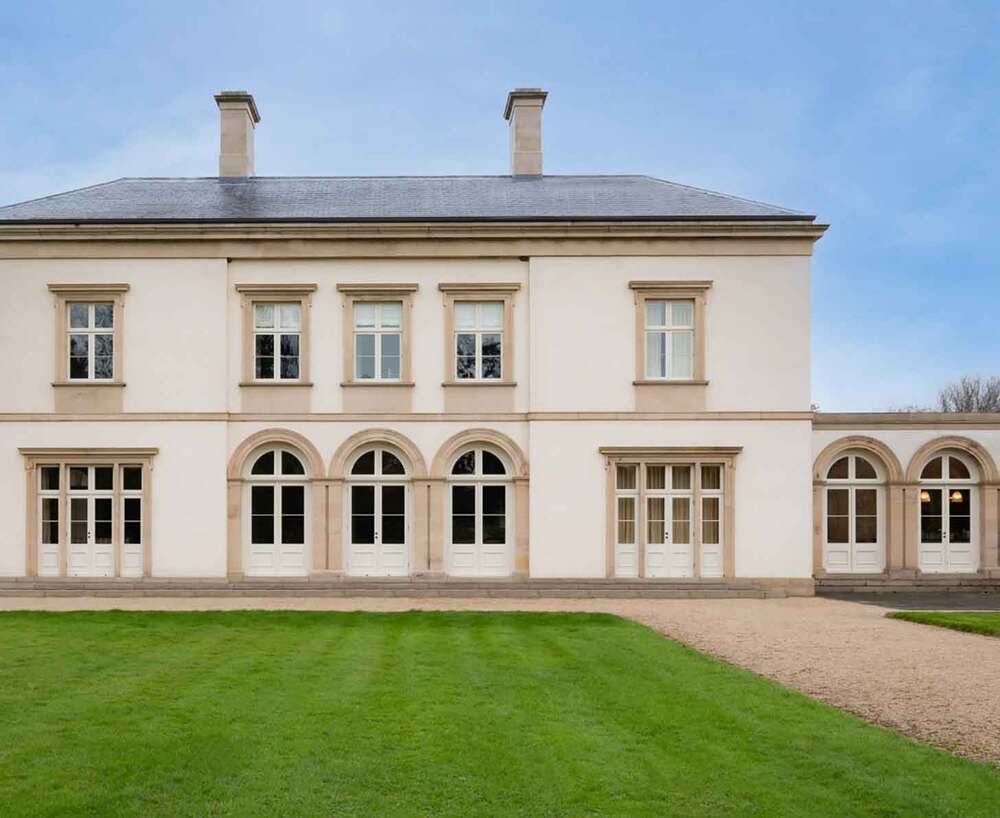 — Introduction
Our heritage work at Cathedrals, Castles, Country houses, Churches means we understand precision and we take pride in replicating that in our porticos and architectural components that we produce. We combine the experience and knowledge of our banker masons with CNC cutting and global supply to offer our bespoke stone porticos, window sills, window heads, door surrounds, cornice (see product list) at comparable prices to concrete cast.
Our Philosophy
Every mason on our team, either at the banker or on site seeks perfection. At a Cathedral or a period home the example of excellence in the craftsmanship of the past orders our expectations of ourselves today.
Our extensive and wide-ranging expertise in historical restoration means we are uniquely placed to understand the complexities and exacting standards of supplying bespoke stone architecture.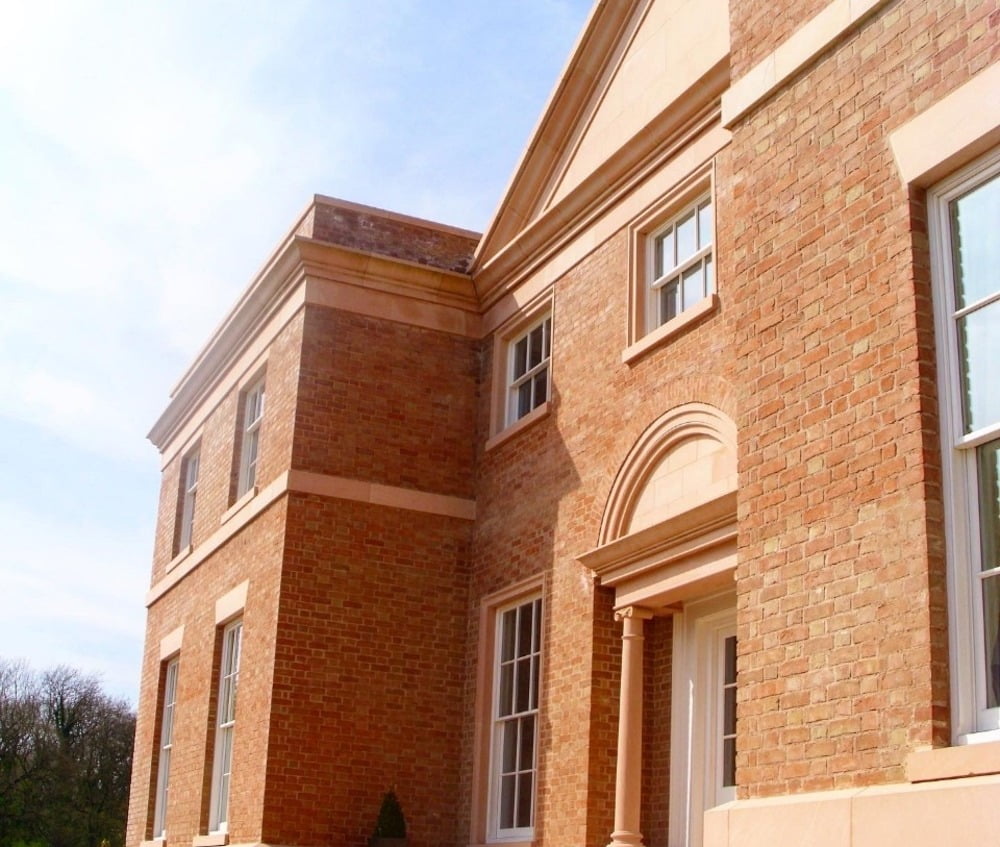 — Who We Work For
Initially, we began as a family business and this is retained at the centre of our companies ethic. From the outset in the early years the desire was to produce quality architectural components for the restoration of historic buildings in Shropshire, the Welsh Marches, Herefordshire, Staffordshire, Cheshire and the Midlands.
— Heritage
Since then the scope of work and our manufacturing capability has expanded significantly, not only in geographical terms but also to cover all broader aspects of stone masonry.